---
OVER 100 CREATIONS LEGENDS & CURRENT STARS - themainevent15 - 11-19-2014 11:45 PM

Heres all my creations for wwe 2k15. search wlf. Download rate & enjoy




Bret Hart / Tito Santana / British Bulldog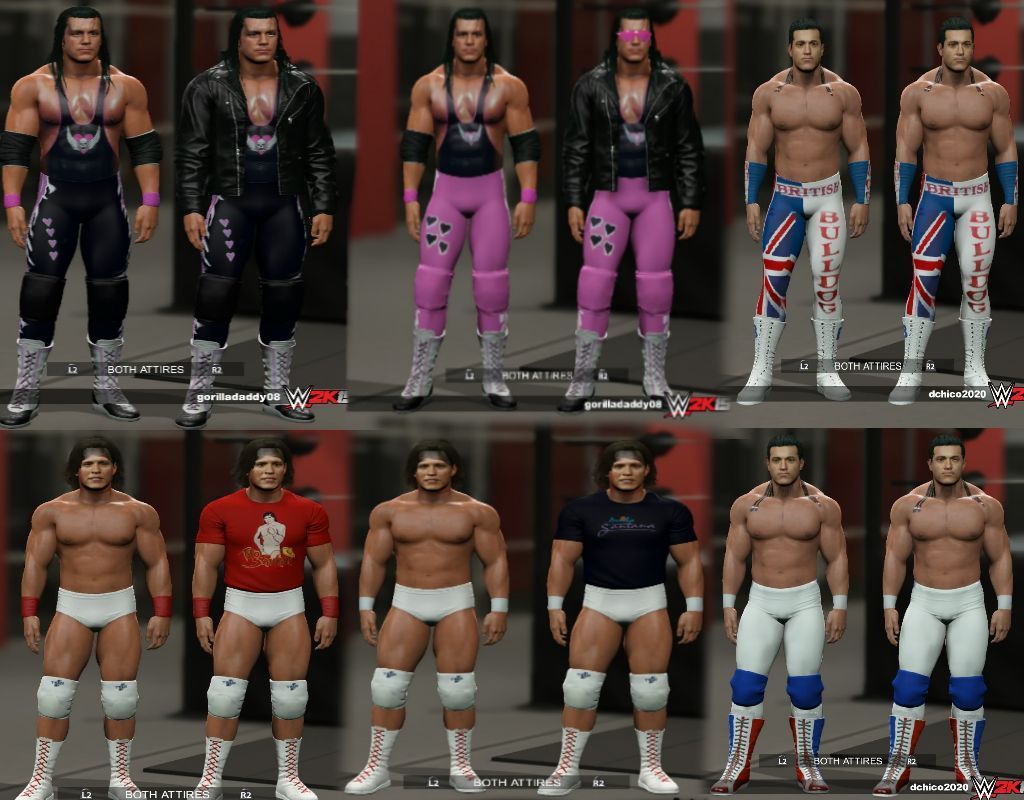 The Ultimate Warrior Collection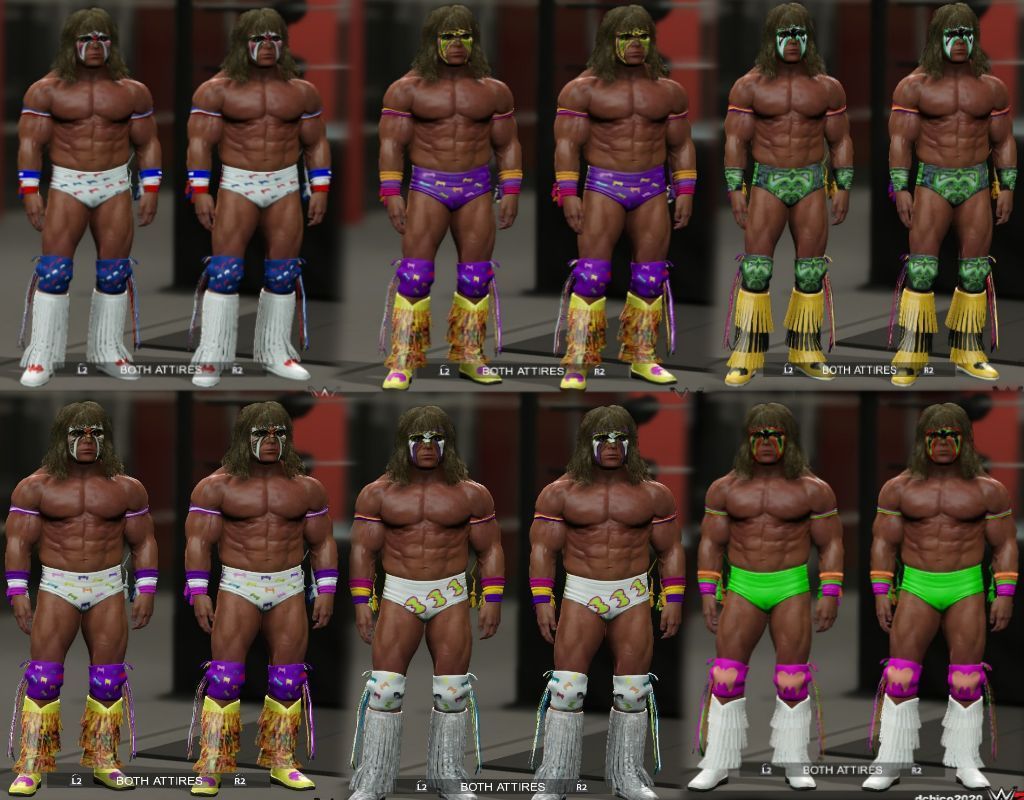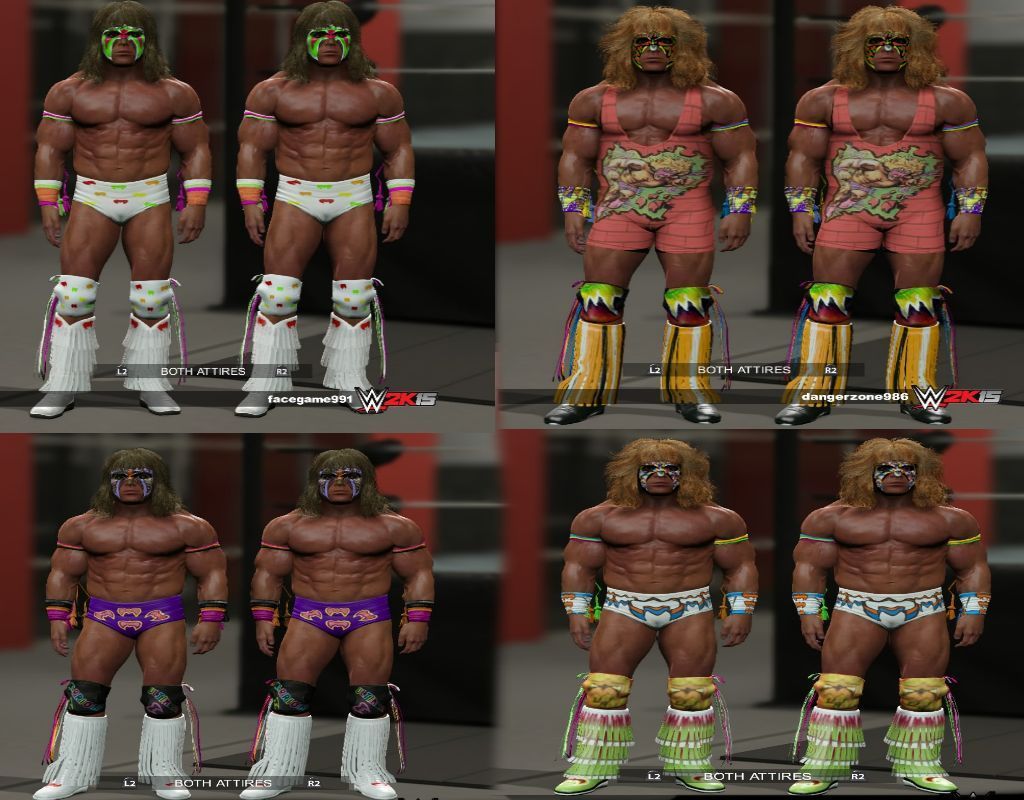 Macho Man Randy Savage Collection
Ravishing Rick Rude Collection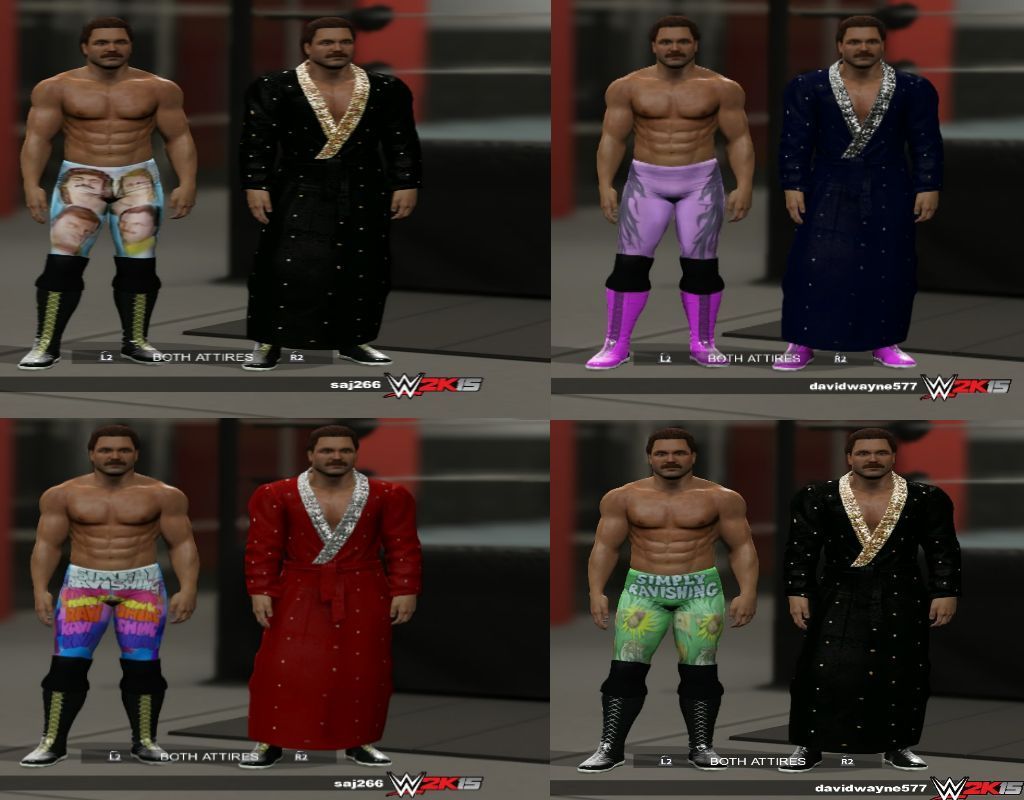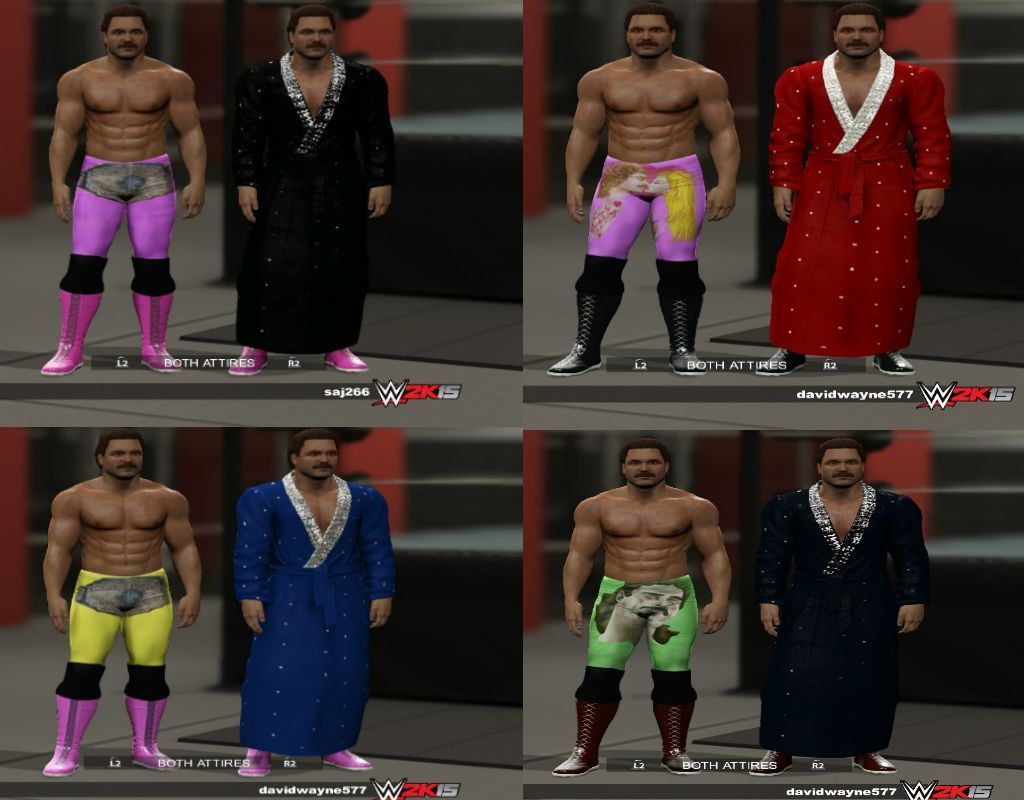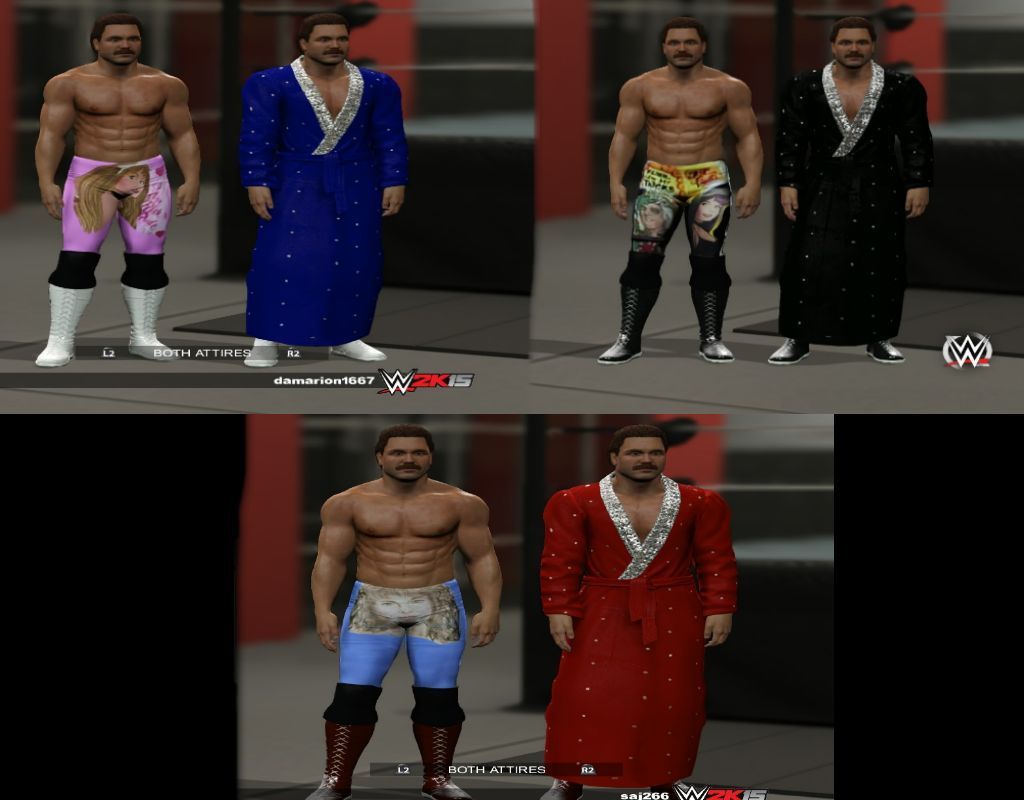 Shawn Michaels Collection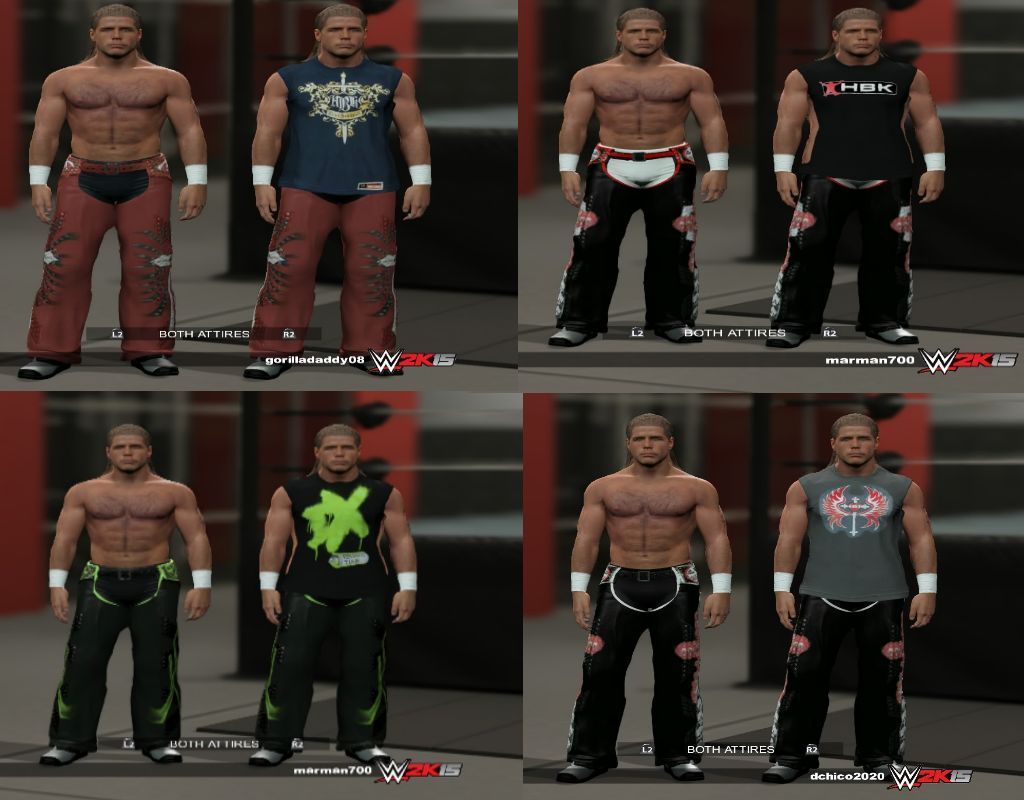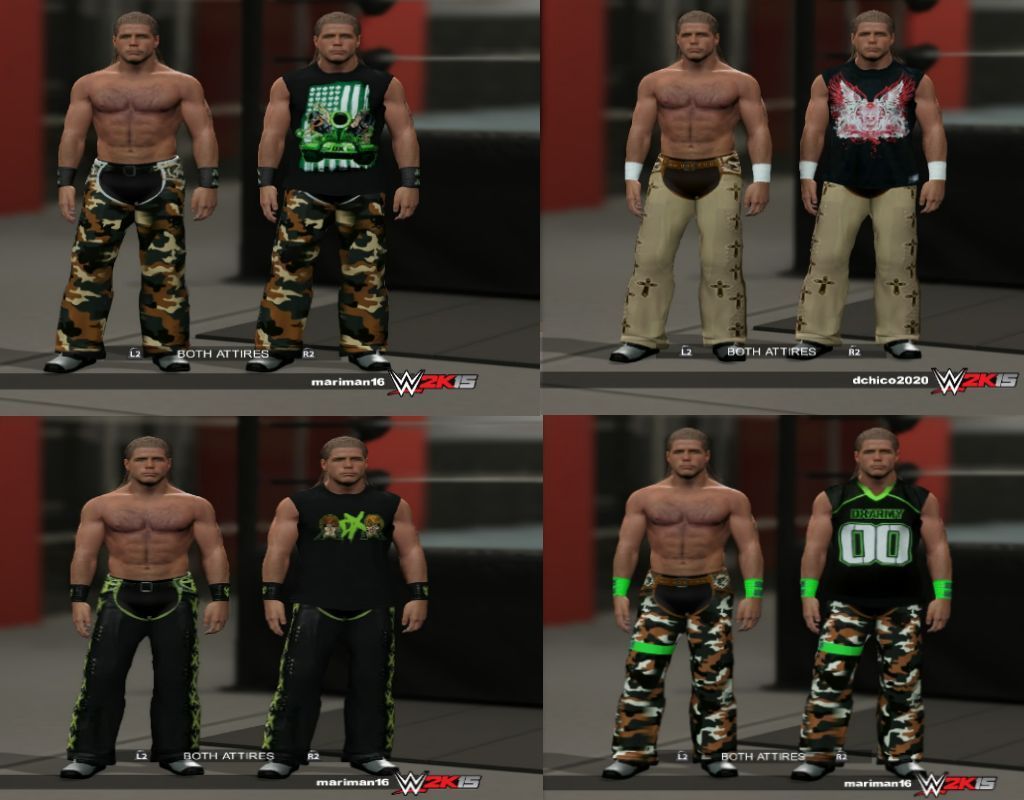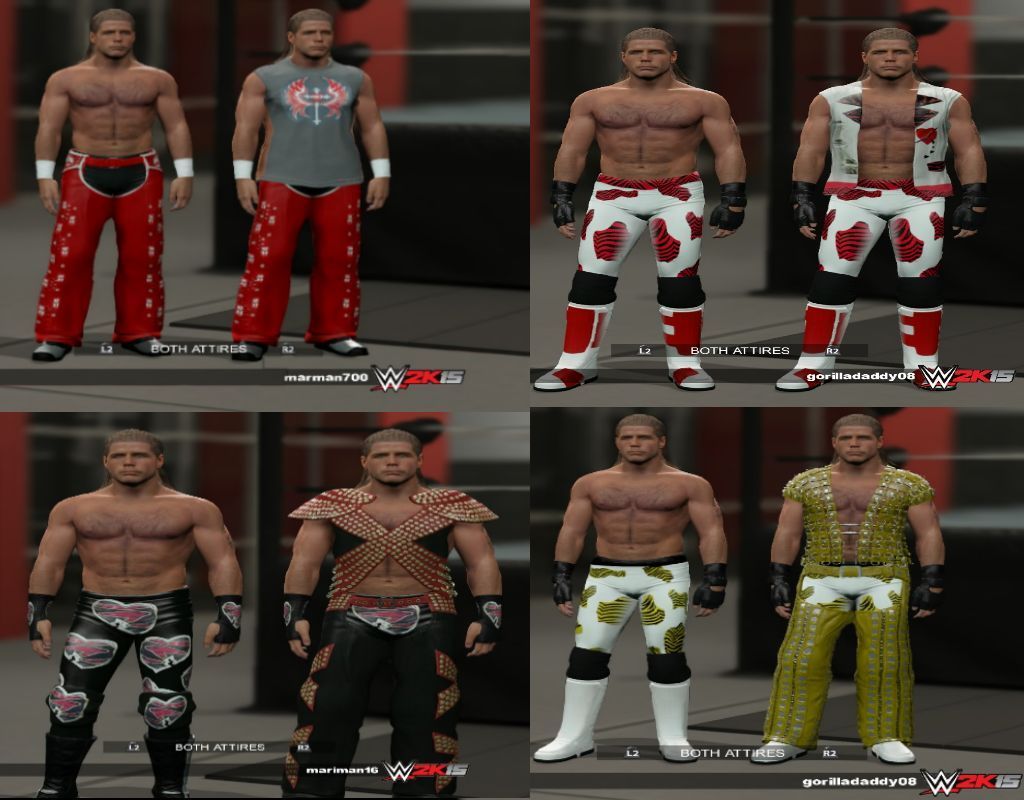 Koko B. Ware / Superfly Jimmy Snuka / Jake The Snake Roberts
Eddie Guererro / Rick The Model Martel / Marty Jannetty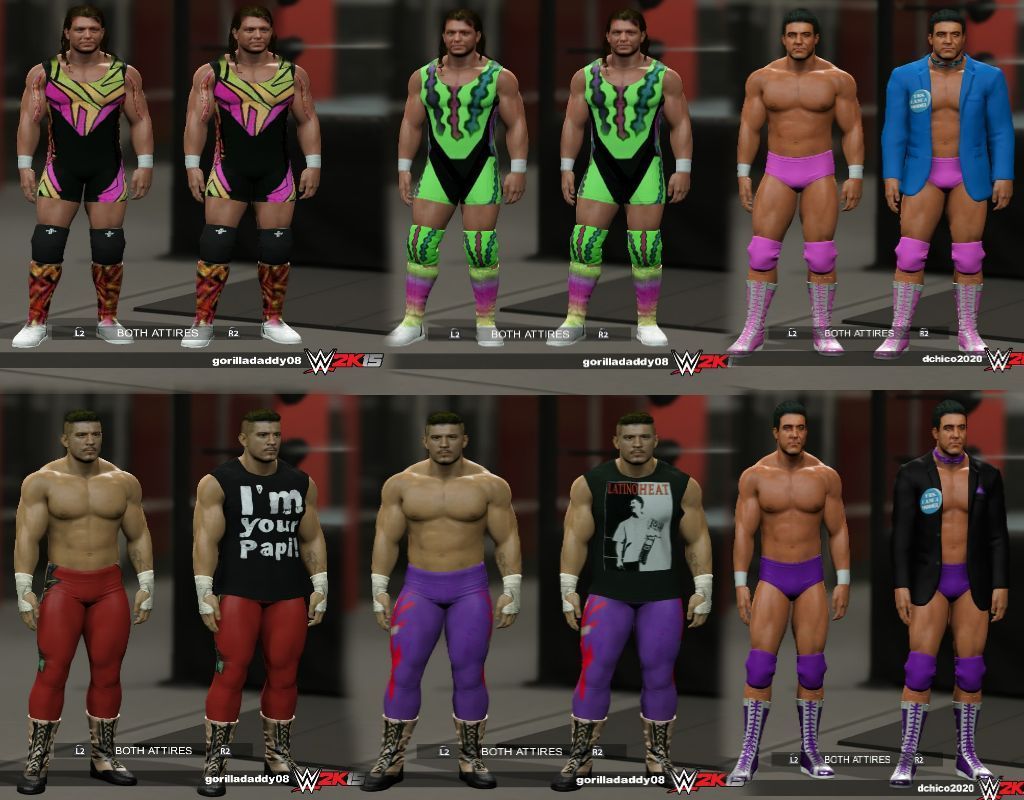 Barry Windham / Edge / The Undertaker
Ricky Steamboat / Ron Simmons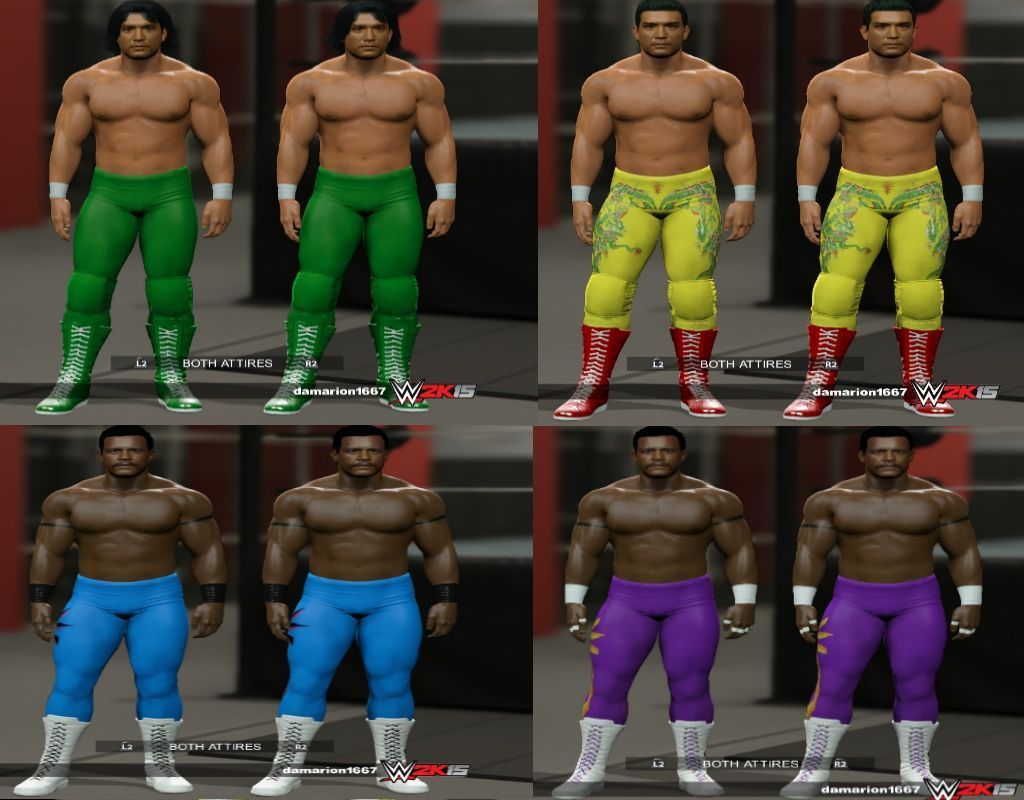 The Rockers
Lex Luger
Rey Mysterio
Ric Flair
Sting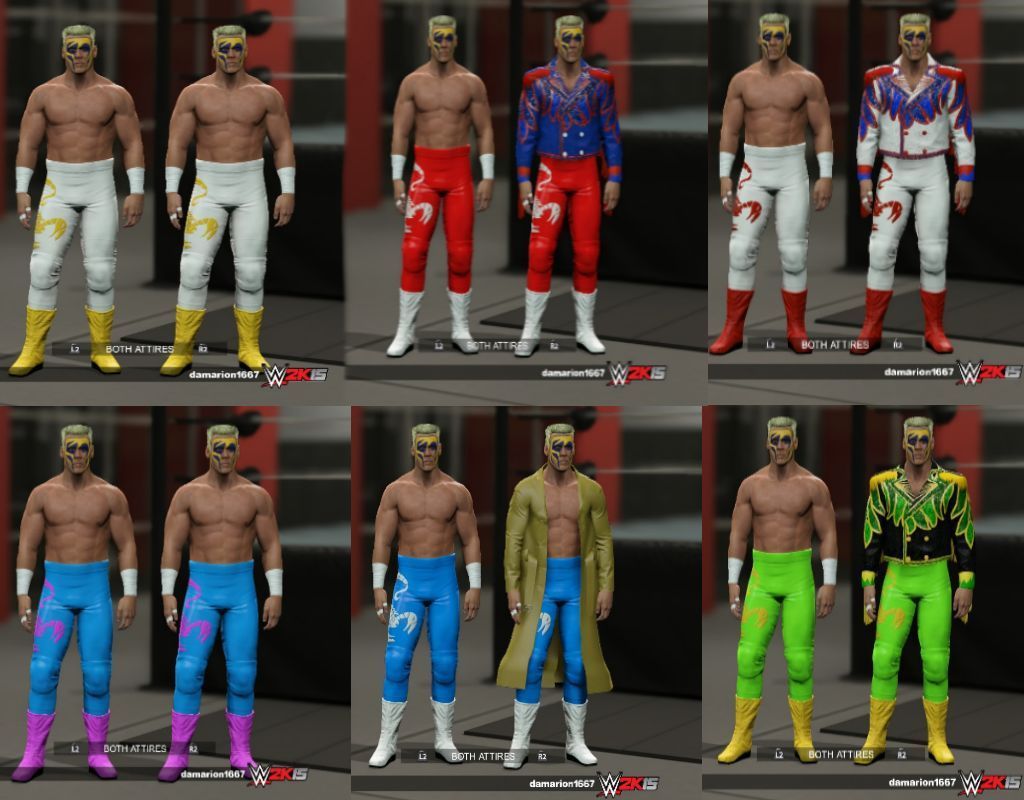 Hulk Hogan / Andre The Giant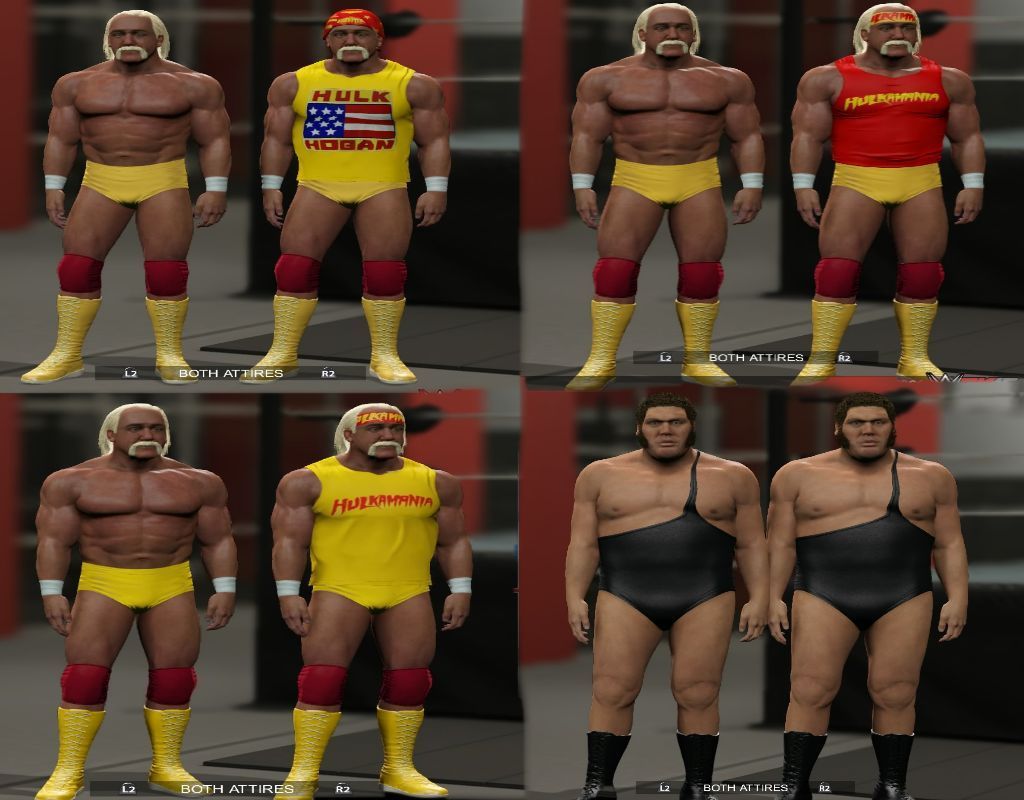 Kofi Kingston / Sheamus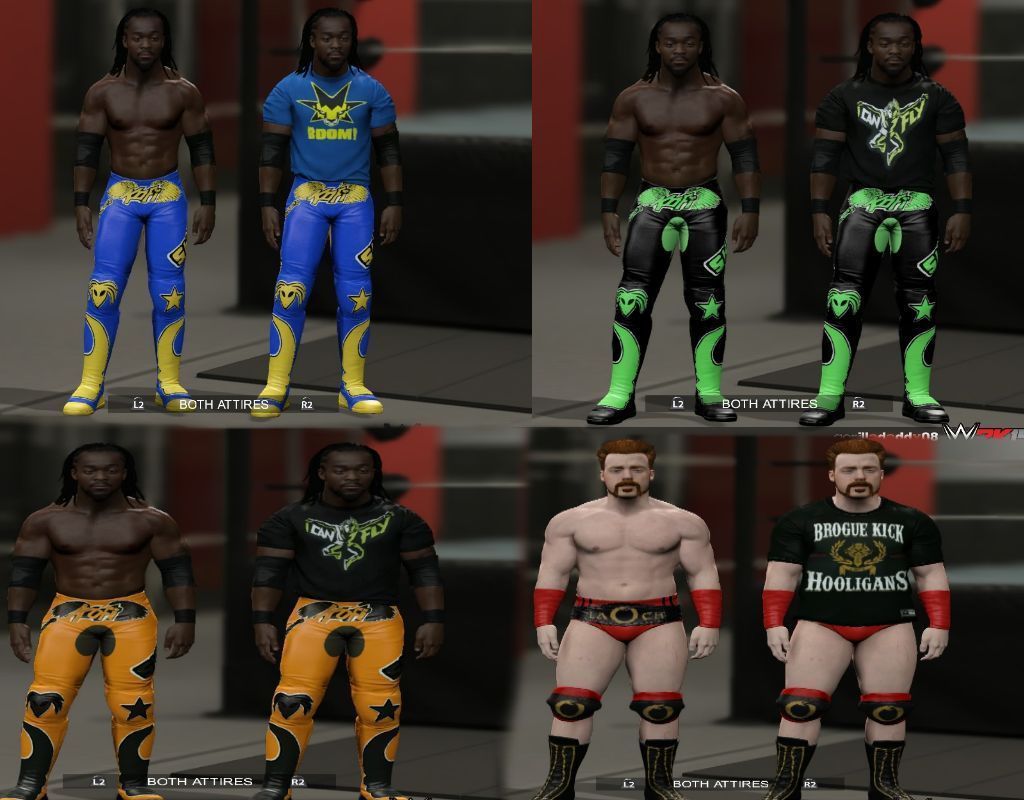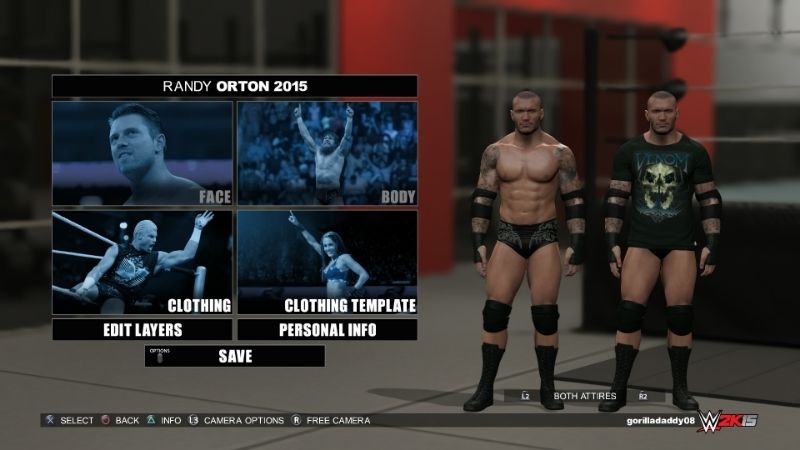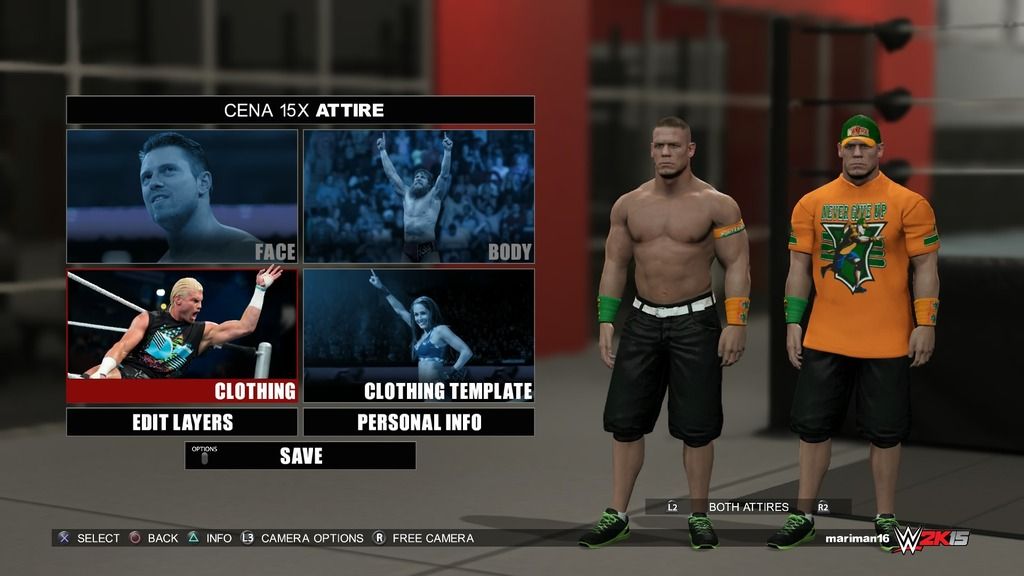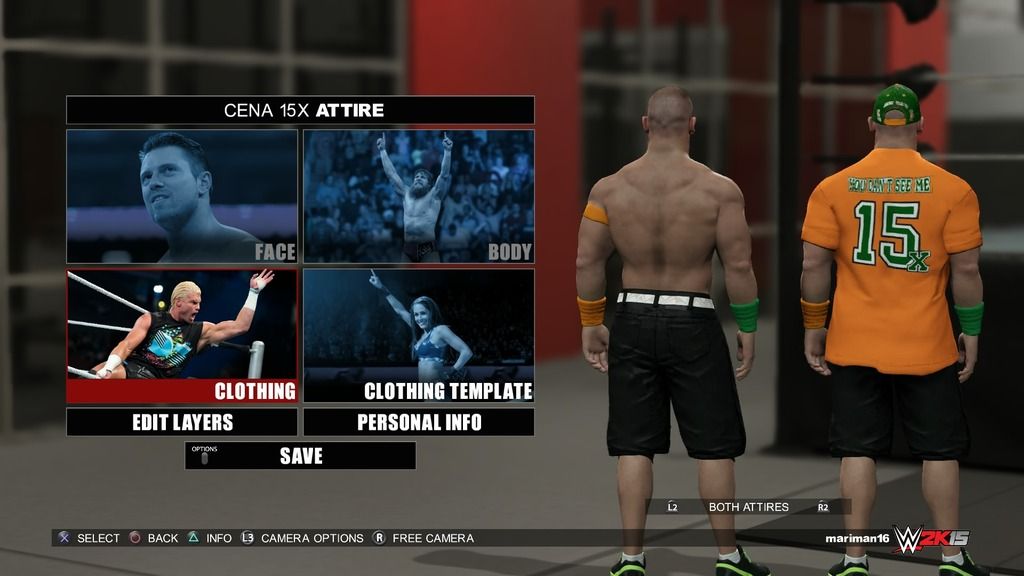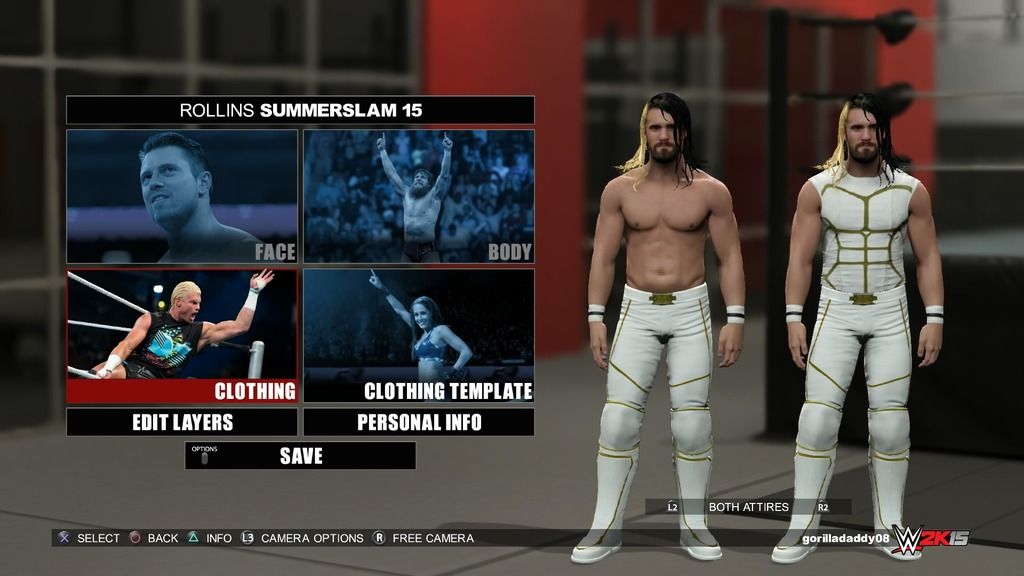 ---
RE: HERES BRET HART - Awesomekev33 - 11-20-2014 12:01 AM

From what I can tell that looks good. There is hope for good caws after all. Keep up the good work!


---
HERES BRET HART - bluntfello - 11-20-2014 12:39 AM

Look like a young Bret Hart. Looking good. He's my favorite so hopefully you finish him and post up some more screens of him.


---
HERES BRET HART - Frank Black - 11-20-2014 12:48 AM

Yep, I gotta agree. Your Bret Hart is looking pretty good thus far, mainevent.


---
RE: HERES BRET HART - flair2k - 11-20-2014 01:02 AM

Very nice indeed. Are his tights pre set or did you upload logos?


---
HERES BRET HART - stocksy - 11-20-2014 01:49 AM

On that pic fella I really like. Bet he looks good in ring.

I can already tell filling 25 slots on 2 profiles will be easy!


---
HERES BRET HART - themainevent15 - 11-20-2014 02:50 AM

thanks fellas. this year brings us back to the days when we had to use our imaginations in creating for this game.


@flair
for his tights and singlet i used images for his face i used a bret face texture. but i had to tweak and clean the logos far as color etc bc for some reason its hard to find clean large photos of the legends attires on google. its like they've been removed. i finally got his moveset down his moves and taunts are in game so that was a blessing. now im debating on the entrance bc we dont have a choice this year. what entrance does anyone think would be best? im using natties music for his.

i also have work in progress for few hbk attires from the 90s. im thinking about jake the snake or couple earlier career ultimate warrior attires too. this daily limit download rule really delays.


i have an idea on that we can do far as entrance music when using creations. create you a entrance theme folder on your usb stick drag the themes for the 25 wrestlers. go into options of the game and turn off entrance music. then just play the entrance music from the usb player. and between entrance select the song for aprticipants.


---
HERES BRET HART - Damussman - 11-20-2014 04:44 AM

Looks epic thus far


---
HERES BRET HART - themainevent15 - 11-20-2014 05:03 AM

thanks damussman


---
HERES BRET HART & DAVEY BOY SMITH - Hitman97 - 11-20-2014 05:20 AM

Bret looks awesome!


---