MIXED: IC TITLE: CM Punk & Kelly vs Edge & Lita
MIXED: IC TITLE: CM Punk & Kelly vs Edge & Lita
11-03-2014, 05:27 PM
Post: #1
Gordon Gekko


Hall of Famer


Posts: 4,663
Joined: Apr 2011
Reputation: 6
Status: Offline
MIXED: IC TITLE: CM Punk & Kelly vs Edge & Lita
MIXED TAG MATCH: WLF INTERCONTINENTAL CHAMPIONSHIP
Champion

CM Punk & Kelly Kelly vs Edge & Lita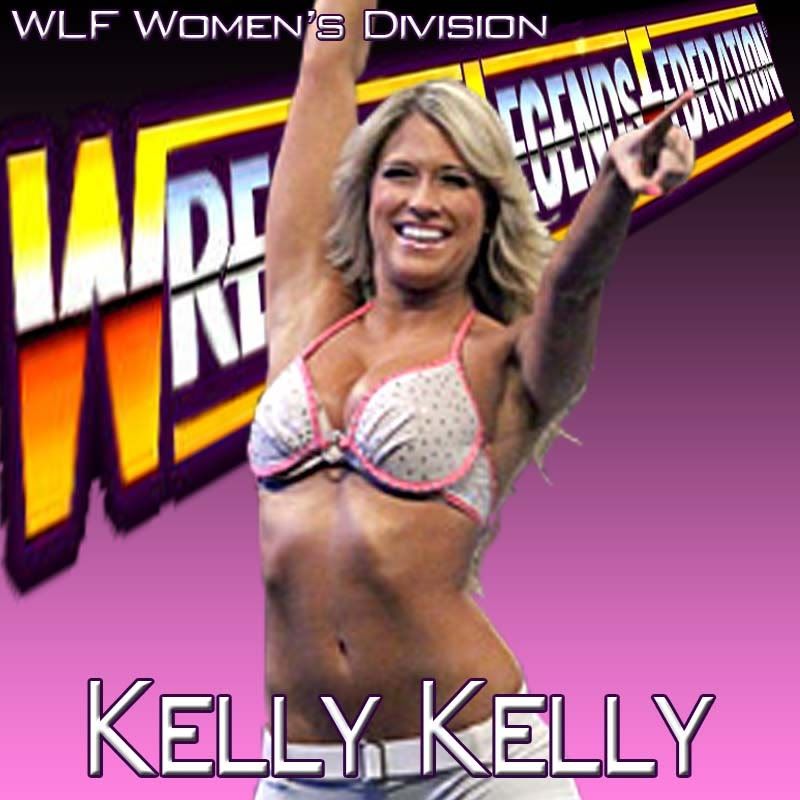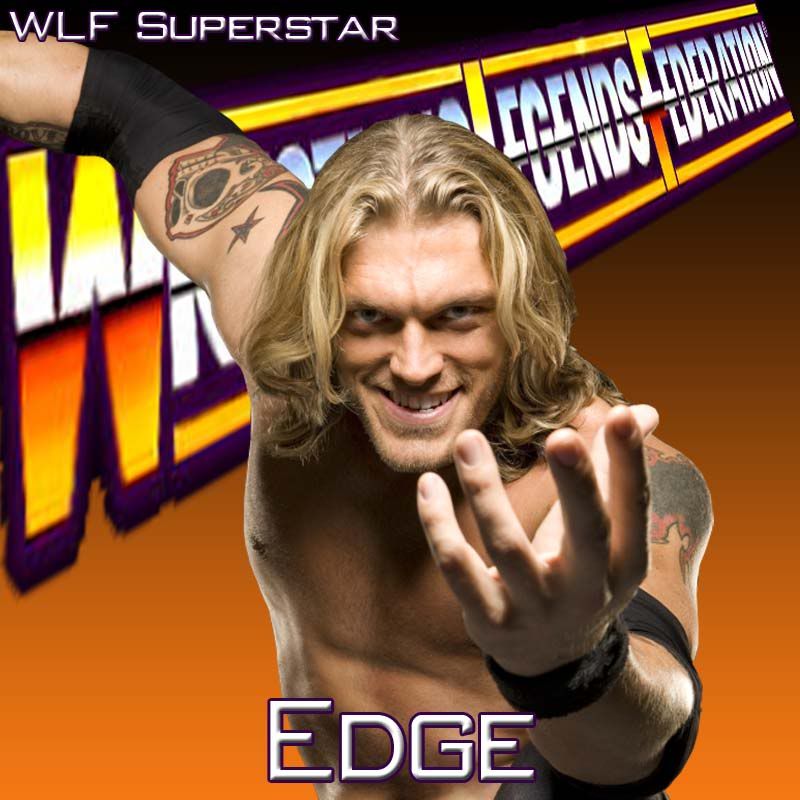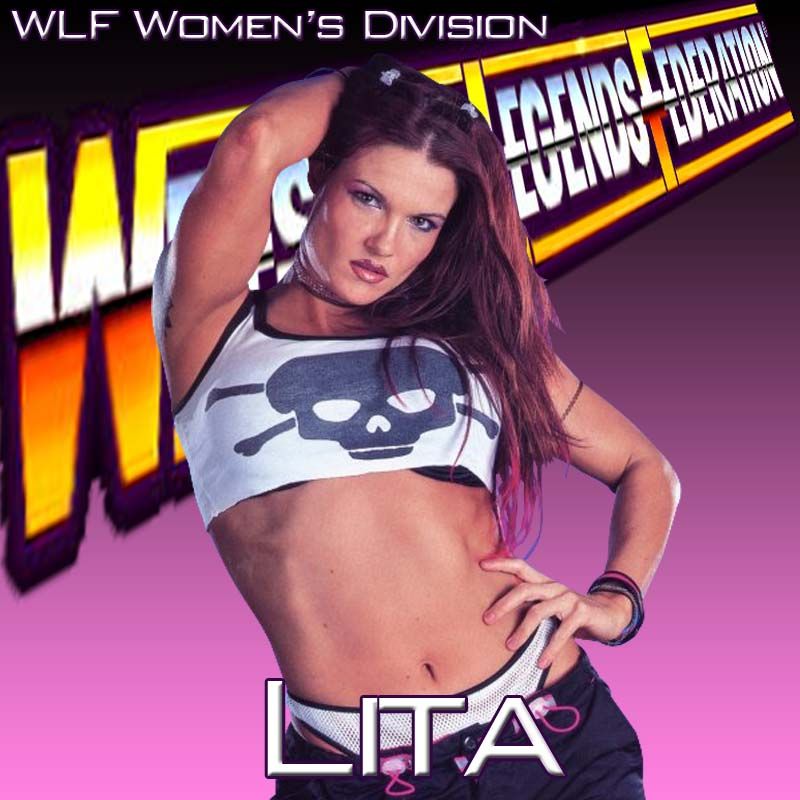 The triple threat match ended with controversial means when the champion lost without being pinned.
For the first time ever, the WLF Intercontinental Championship will be decided in a mixed tag match.
Referee:

Chad Patton


Announcers:

Gorilla Monsoon and Bobby The Brain Heenan
---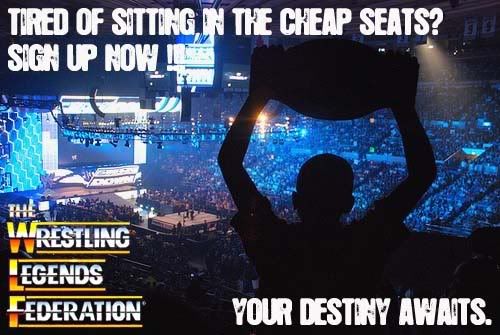 11-06-2014, 06:40 AM
Post: #2
Outsider111


Wrestlemania Main Eventer.


Posts: 2,483
Joined: Jul 2011
Reputation: 3
Status: Offline
MIXED: IC TITLE: CM Punk & Kelly vs Edge & Lita
Edge and Lita are backstage waiting for there opportunity to enter. Lita already having wrestled once tonight against Vanessa is on the quick back up. A few empty water bottles litter the locker room as Edge and Lita remain seated.

Edge: You will be good for the second match?
Lita: If I wasn't then I wouldn't have wrestled the first match.
Edge: I will spend most of the time in the ring if I can. I can keep CM Punk in the ring most of the time. Even if he tags out then I tag to you then I can tag myself straight back in.
Lita: Sounds like a good plan. I know I can handle that blonde bimbo Kelly Kelly.
Edge and Lita watch the television as the match before them gets finished with the winner being announced. Edge and Lita know that this is there cue to enter. Edge and Lita leave the locker room in unison.

You are not allowed to view links.
Register
or
Login
to view.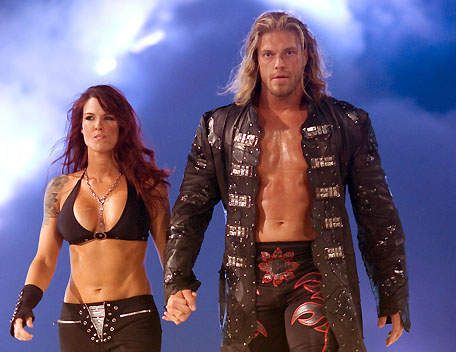 Monsoon: We have already seen them once tonight. Lita wrestled Vanessa Dante earlier in the night. Edge was at ringside as well.
Heenan: It has to beg the question. How will Lita pull up after her first match?
Monsoon: She is an athlete who looks to be in good shape. I reckon she took some hurt like with the Boston Crab and the missed frogsplash and others. I do think though that if she didn't feel like she couldn't do it then she wouldn't have done the first match.
Heenan: We will have to see whether she can match up with Kelly Kelly.
Monsoon: Now we have to wait for the InterContinential champion.
---
11-10-2014, 10:50 AM
Post: #3
kevin7ee


Global Moderator


Posts: 4,524
Joined: Mar 2006
Reputation: 12
Status: Offline
MIXED: IC TITLE: CM Punk & Kelly vs Edge & Lita
Gorilla Monsoon:

Ohhh... brother.
Bobby Heenan:

What is he doing out here?
Gorilla Monsoon:

I'm sure that's the exact question Edge is asking right now.
Bobby Heenan:

Can you blame him?
Gorilla Monsoon:

Thinking back, Ken Kennedy has directly been involved in the two title matches between Edge and CM Punk, the latter resulting in a title switch.
Bobby Heenan:

You think he's out here to interfere again?
Gorilla Monsoon:

Based on history, that is most definitely a possibility.
Bobby Heenan:

He's making his way over here, Monsoon.
Gorilla Monsoon:

I guess we'll be having a guest commentator for this WLF Intercontinental Championship match then.
Bobby Heenan:

Can we say no and get security to escort him out of the building?
Gorilla Monsoon:

You can try, but I highly recommend you to stay put and let sleeping dogs lie. I don't think you want to make an enemy of Mr Kennedy.
Bobby Heenan:

What should I be afraid of? The man's a choke artist; it's a proven fact.
Gorilla Monsoon:

To what do we owe this pleasure, Mr Kennedy?
Ken Kennedy takes a seat alongside Gorilla Monsoon and Bobby Heenan at the announce table and puts on a headset.
Ken Kennedy:

The pleasure is all yours, boys and girls.
Bobby Heenan:

You wanna tell us what you're doing out here? You're not exactly scheduled for a match here tonight.
Ken Kennedy:

Why do I get the distinct feeling that you don't like me very much, Heenan? Not that it really matters. But to answer your question, can you believe that the match-bookers have conveniently left me out of the equation once again for this championship match? There's a conspiracy going on here I tell you.
Bobby Heenan:

Why are you surprised? Weren't you pinned the last time round?
Ken Kennedy:

There's more than one way to look at that, Boobsy.
Bobby Heenan:

IT'S BOBBY!!!
Ken Kennedy:

Right. From your skewed lenses, true I may appear to have been pinned in that match. But another way to look at it is the fact that I was involved in the decision which resulted in the WLF Intercontinental Championship changing hands. So I don't understand what this mixed tag match is all about. It's not like Lita or Kelly Kelly are putting asses on seats.
Gorilla Monsoon:

Well, you might not be featured in the card tonight, but you'll certainly be donning your tights for the Survivor Series. You will be a part of Ted DiBiase's chosen team in the opening contest of the pay-per-view.
Ken Kennedy:

The program reads Wild Card Draw, Gorilla. Believe you me, it was random. And I don't think that you should be suggesting that our WLF President has somehow meddled with the draw and supposedly handpicked his team members, in which case he wouldn't have chosen me as a likely candidate. Now let the matter rest and let's see if CM Punk is even gonna show his ugly mug in this arena.
---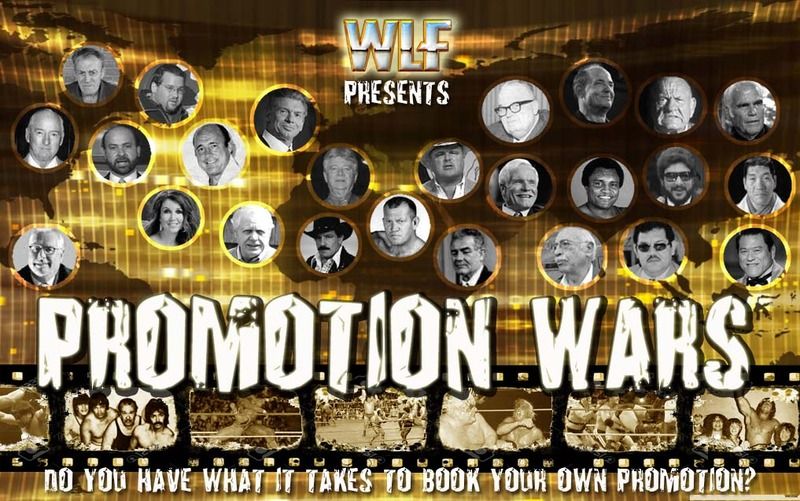 11-12-2014, 07:31 PM
(This post was last modified: 11-13-2014 02:50 AM by Nexus619.)
Post: #4
Nexus619


Wrestlemania Main Eventer.


Posts: 1,555
Joined: Nov 2011
Reputation: 0
Status: Offline
MIXED: IC TITLE: CM Punk & Kelly vs Edge & Lita
We cut backstage where we see Mean Gene Okerlund and he's in the locker room of the reigning Intercontinetal Champion, CM Punk and we see the Straight Edge Superstar and by his side like always is the lovely Kelly Kelly.

Mean Gene: Folks I'm in the locker room of the reigning Intercontinetal Champion and that's none other than the Straight Edge Superstar CM Punk and alongside him like always is the lovely Kelly Kelly and Punk congratulations on your huge victory last week and capturing the WLF Intercontinetal Championship, however tonight you must defend the championship against the former champion, Edge and Lita in a Mixed Tag Team Match, which means that you Kelly will be stepping into the ring for the first time since awhile and I would like to get your thoughts on this huge match tonight.

Kelly Kelly: Well I'm a little excited and nervous because I don't usually step into the ring that much like I used to but I'll be fine, you know I've been hoping to step back inside the ring to do what I do best and tonight I get the chance to not only team with my CM Punk, I get the chance to put that slut Lita in her place and show her why I'm the Best Damn Diva in the Wrestling Legends Federation.

Tonight could be a chance for me to prove myself because let's face it, I came here to compete against the best divas in the world today and I can't do that just managing so I hope I could get more matches in the future and who knows maybe I'll fight and compete for the Women's Championship at some point, because let's face it if you came here not looking to be the best, then why are you even here. You know I've been here for awhile and tonight I'm going to show why I deserve another chance and I get to do it alongside my baby.

Mean Gene: Thank you Kelly! Moving to you Punk, comments about tonight's match and I want your thoughts on Mr. Kennedy.

CM Punk: You know last week I finally proved to everyone why I'm the best wrestler in the world when I pinned that idiot Edge to capture the Intercontinetal Championship and you know it feels good to have this championship around my waist finally after getting screwed over and over again.

CM Punk: You know Mr. Kennedy was never my friend,no he is just an egotistical jerk with a big ego and, I'm one to talk but at least I can back my ego up unlike Kennedy, who will always be known as a choke artist and can never win he big one. I mean just look at what happened last week,it looked like he was actually going to win for once and then I stopped that from happening. Mr. Kennedy you could cry and say you got screwed out of the championship Blah blah blah but what I did last week was called capitalizing on a situation and winning, something you don't know about and quite frankly I don't care if these fans liked it or not but I did something that anyone would do.

Tonight's a first as I defend MY! Intercontinetal Championship in a Mixed Tag Team Match alongside Kelly here and we are up against that goofball Edge and his whore he calls a girl Lita. You know something I think WLF management is starting to trust in me once again because again they put me in a first time situation, with the last one being the best of five series against that idiot sitting at the announce table,in which I won and showed everyone that Mr. Kennedy was and will always be a loser. Mr. Kennedy crying that why this match is taking place and why he's not involved, well you know Kennedy maybe it's because you actually need to start winning, or maybe it's because Kelly has more talent then you can ever have or give to this company. Heck even at the Survivor Series you are on the opening match while yours truly is in a different match because let's face it, these people are getting tired of me kicking your butt and defeating you.

Anyway back to the task at hand, Edge you know I underestimated you those weeks ago when you had Christian come out and cost me the championship but I know all your tricks and tonight there's nothing you can do because when that bell rings you'll be lying on your back in the middle of that ring looking up at the lights and show everyone once again why I'm the best in the world.

Kelly Kelly puts the Intercontinetal Championship around the waist of CM Punk and he grabs her hand and they walk out of the frame as they look to head to the ring.

Mean Gene: Well there you have it folks, CM Punk not short of words like always and back to you Gorilla Monsoon and Bobby Heenan, oh and Mr. Kennedy.

Back to ringside:

Gorilla Monsoon: CM Punk said some bad things about you Mr. Kennedy and I.......

Mr. Kennedy (interuppting Gorilla Monsoon): You know CM Punk has to sort to using his big mouth because he knows that I can kick his ass all over the arena if I wanted to.

Bobby Heenan: (laughing): You kidding right! I may not like Punk but he's gotten the best of you everytime you two have stepped into the ring and I wouldn't be surprised if it happened again.

Mr. Kennedy: Hey! I don't like the way your talking to me boobsy, Hmm maybe I'll have to shut you up for good.

Gorilla Monsoon: Hey take it easy you two!!

While things get heated at the announced table, Cult of Personality blares throughout the arena and out steps the reigning Intercontinetal Champion and the lovely Kelly Kelly and they are greeted to a thunderous ovation from the fans here in the arena. They walk down the ramp hand in hand and we see Kelly Kelly slapping hands of fans as Punk yells out that he's the best in the world! They get to the ringside area and CM Punk climbs onto the apron and holds the ropes open for Kelly as she steps into the ring and goes to the other corner opposite of Edge and Lita. Meanwhile Punk gets into the ring and walks towards the center of the ring and hands his Intercontinetal Championship over to the referee and we see the ref lift the championship up to the fans as that's what's on he line tonight.

Gorilla Monsoon: There we see the Intercontinetal Championship being held high in the air and it goes down as the ref signals for the bell and this championship match is underway.

Mr. Kennedy: Now we will see if CM Punk can back up his mouth or is he talking trash like always.

Well we don't have to wait long to find that out as CM Punk and Edge look to start the match and they tie up elbow collar in the middle of the ring. The challenger gets the upper hand in the early going and begins to wrench on the arm of Punk, but it doesn't last as the champ fights out of it by sending Edge into the ropes who instead of coming back, puts on the breaks and rolls to the outside to catch a breather.

Bobby Heenan: Nice move there by the challenger here in the early going and he can take as much time as he wants out there.

Gorilla Monsoon: Well CM Punk doesn't look to please at the antics of Edge and he runs across the ring, bounces off the ropes and woe! Punk diving through the second rope and takes down Edge on the outside with a Suicide Dive.

Punk isn't messing around here tonight as he gets to his feet and lifts up Edge and throws him back into the ring. Punk glares at Mr. Kennedy as he climbs onto the apron and into the ring.

Gorilla Monsoon: Punk turning his attention back to Edge who is slowly getting himself back up to his feet. What an explosive way to start out the match as the champ is in control in the early going, what's going to happen next?
---
You are not allowed to view links. Register or Login to view.
User(s) browsing this thread: 1 Guest(s)