3x3: Nasty, Sasha & Mickie vs KHAN
3x3: Nasty, Sasha & Mickie vs KHAN
05-27-2015, 05:55 AM
Post: #1
Gordon Gekko


Hall of Famer


Posts: 4,663
Joined: Apr 2011
Reputation: 6
Status: Offline
3x3: Nasty, Sasha & Mickie vs KHAN
WLF WOMEN'S DIVISION
Nasty Girl, Sasha Banks & Mickie James vs KHAN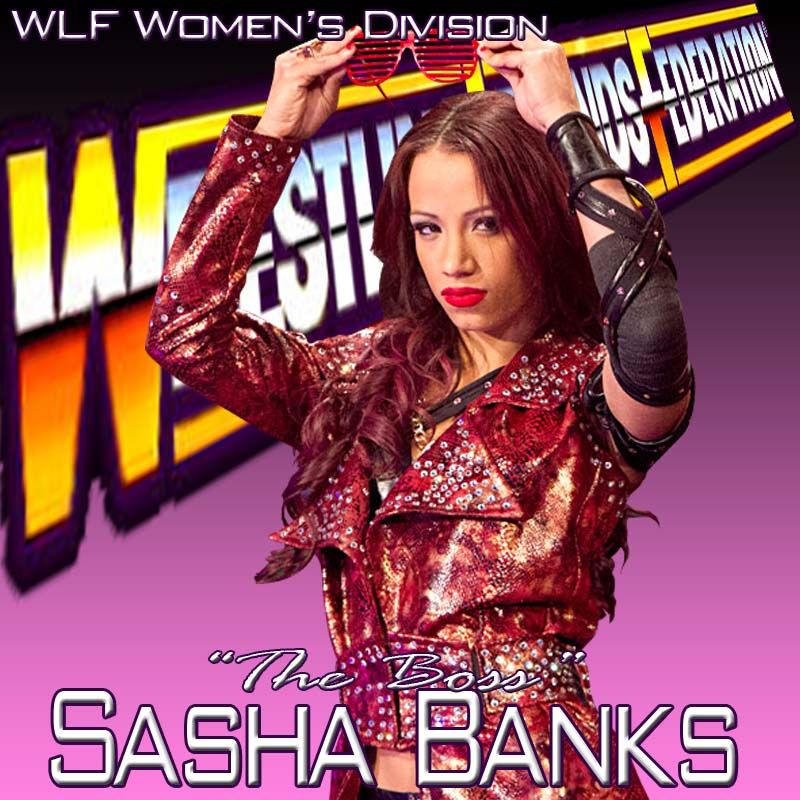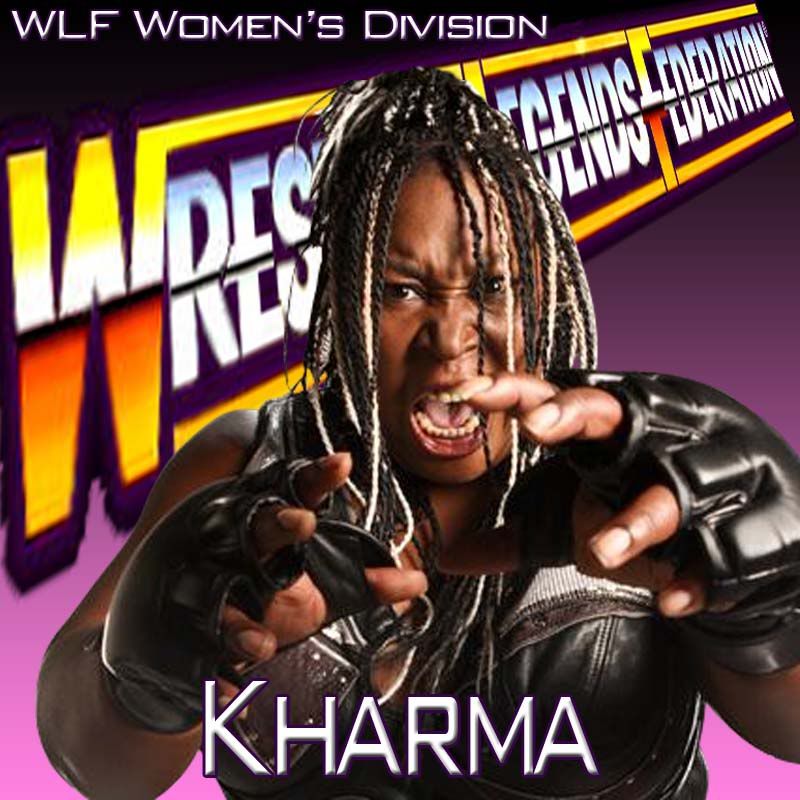 WrestleMania saw the dawning of a new age when Khan debuted an all-female faction.
Will the three resident divas be able to co-exist in order to face this impending threat?
Referee:

Rita Marie


Announcers:

Sunny and Renee Young
---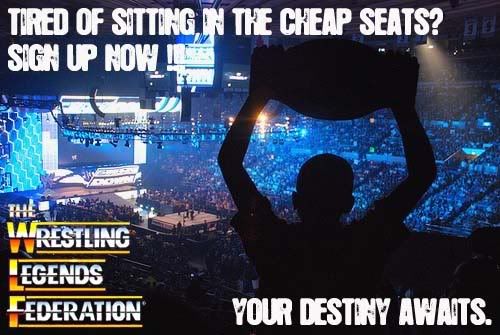 05-27-2015, 10:07 AM
Post: #2
kevin7ee


Global Moderator


Posts: 4,619
Joined: Mar 2006
Reputation: 12
Status: Online
3x3: Nasty, Sasha & Mickie vs KHAN
Khan:

Good evening, ladies and gentlemen. Allow me to introduce myself.
*clears throat*
My naaaaaaaammmmmmmmmmmmmme is... Khhhhhhhhaaaaaaaan! Haha. I come from the mystical land of India. For those of you who watched WrestleMania, you have witnessed first hand what my ladies are capable of. Notwithstanding, allow me to refresh your memory of what happened. As for those of you who missed out on WrestleMania, allow me to demonstrate the pure destructive force of nature you will come to know as KHAN!
The video footage highlights the final moments of the WLF Women's Championship fatal four way featuring reigning champion Paige against Nasty Girl, Sasha Banks and Mickie James. The match is abruptly interrupted when Khan decides to debut an all-female faction after his own name, consisting of Kharma, Havoc, Alpha and Nakano. The four monstrous divas completely wipes out the competitors to complete an impressive debut at WrestleMania!
Khan:

Haha. So, my friends, you see what my beeeeeeeeeautiful ladies are capable of? I have travelled all over the world, looking for the perfect specimens to make my family complete. And I have found them. As a matter of fact, I handpicked them from some of the greatest nations you have ever seen.
Crowd:
USA!!! USA!!! USA!!!
Khan:

Tsk-tsk-tsk. You backwater Americans never learn, eh? Maybe at one time, you were the very best. You were the superpowers of the world, telling everybody else what to do with their land and resources. Why can't you just mind your own business? We don't need you instructing us what to do and your media and your propaganda constantly lying to us, simply because you do not know how to deal with your own problems.
The crowd boos.
Khan:

Which is why I have gone out of my way to recruit from other nations. I will prove to you illiterate fools that America is not the best. Where I come from, we have a very simple guide to the way of life... the strong will weed out the weak; that's the law of the jungle. And we are the strongest in this jungle!
Sunny:

I... I'm speechless. I really do not know what to make of this.
Renee Young:

This is one scary troupe.
Sunny:

Wait-a-minute... where is the other one?
Renee Young:

Other one?
Sunny:

The German. I know she's around here somewhere. I don't want the Nazi to be breathing down my neck halfway through this contest!
Renee Young:

I believe Sherri was right when she said it at WrestleMania. This completely changes the landscape of women's wrestling as we know it. I mean, an entire faction consisting of only women? That's unprecedented!
Sunny:

Have you opened your eyes lately? Do you not see what is right in front of you? It doesn't matter if they're all women; I think they can take on and decimate anyone on our active roster!
Renee Young:

Now that's a scary thought.
Sunny:

You think?
Renee Young:

The only question is whether Nasty Girl, Sasha Banks and Mickie James would be able to leave their differences behind and at least try to co-exist in this match. They are our first line of defense.
05-27-2015, 06:46 PM
(This post was last modified: 05-27-2015 06:47 PM by HoHo.)
Post: #3
HoHo


Wrestlemania Main Eventer.


Posts: 1,789
Joined: Sep 2005
Reputation: 0
Status: Offline
3x3: Nasty, Sasha & Mickie vs KHAN
Sunny: Sasha, Nasty Girl and Micki might be our first line of defense, but these ladies have faced tougher challengers in their careers, and will get back this defense. It's just a matter of time before one of these ladies in Khan's group takes the WLF Women's Title.
Renee Young: If that happens in the ring, then so be it. I have a feeling that might not be the case especially when you're dealing with a shady character like Khan. Well we've heard enough from Khan as three of his ladies as a group make their debut, now it's time to see how our ladies think about this development since Wrestlemania. One of those ladies are Mickie James, the veteran of the group tonight. She did a previously recorded interview earlier today coming into the Arena, let's play that segment.
Jeremy Borash: Are we rolling? Alright everyone has been talking about the great night WLF had at Wrestlemania 4 and one of those moments was when Khan unleashed his ladies on the ladies in the Fatal Four Way for the Women's Title. You were one of those ladies Mickie that felt the wrath of talent like Kharma, Nakano especially now you have to be in the ring with ladies, what is going through your mind right now?
Mickie James: Yeah Wrestlemania is suppose to be a time to be happy as a talent for making it here, but it was a nightmare that wasn't a dream that I could wake up from. Once again a opportunity wasted down the drain, when Khan's ladies showed up at Wrestlemania and stopped the match in it's tracks. Everytime I get closer to the title, I get pulled back from a Ship Anchor pulling me back to reality. Reality is, I haven't reached the top of the mountain whether it's the lack of confidence in myself, or just horrible circumstances that have stopped me from reaching my ultimate goal. Now tonight I have to go into to war in a Bunker with two ladies, who honestly I wouldn't send a birthday card too.
Jeremy Borash: Yeah I was about to bring that up, it has be to hard to team up with ladies who you don't like, but also ladies who you were fighting with days ago right?
Mickie James: You see Jeremy if you want to go to war, you go to war in the bunkers with people you trust. I don't trust Nasty Girl! I don't TRUST Sasha Banks, but I don't make up the booking for WLF so I'll have to deal with it. The moment I went to the back, I got some calls from friends and they wanted to come to WLF to help out in getting rid of these ladies.
Jeremy Borash: What ladies Mickie can you tell us who are you talking about?
Mickie James: I never kiss and tell, but I would say these ladies are as tough minded as me. The respect the Wrestling business, and they don't want to see these ladies put a black eye on the sport. I'm giving Nasty Girl and Sasha Banks the opportunity to prove to me, that they hang in a hectic situation like this going into tonight.
Renee Young: What a interesting interview from Mickie. She wants to find out if Sasha and Nasty Girl can hang tonight, we will see. I found it more interesting that Mickie already put in calls for friends of hers, that want to face these ladies.
Sunny: I bet those ladies have a death wish. I wouldn't want to be on a Bus with one of these ladies. Nasty Girl, and Sasha Banks alongside Mickie James could be Fish Food for Khan's ladies of destruction here tonight
---
05-31-2015, 06:38 PM
Post: #4
Zoltan


Number 1 Contender.


Posts: 554
Joined: Sep 2005
Reputation: 0
Status: Offline
3x3: Nasty, Sasha & Mickie vs KHAN
Renee:

It's been very interesting to see the top Divas react to this....
Sunny:

Invasion! Call it what it is! Though at this point I don't know how to react!
Renee:

How so, Sun?
Sunny:

You've gotta root for the home team, right? But how can you argue with K.H.A.N.? You know I'm Nasty Girl's #1 fan, but can even she stand up to these monsters?
Renee:

But she's not alone, Sunny!
Sunny:

She might as well be! Those other two can't stand the sight of her!
Renee:

Well... ever stopped to think maybe it's her own fault?
Sunny:

She's beautiful! People like us don't have to pretend to be nice to people... that's for uggos like you and Piggy James!
Renee:

Charming, as always. Let's send it over to Sean Mooney, who's set to interview perhaps the most technically-gifted Diva on the opposing team.
Sunny:

Nasty Girl?
Renee:

In her dreams, Sun. I'm talking about THE BOSS. Over to you, Sean!
Sunny:

You're no fun.
Mooney:

Thank you ladies! Fans, we are less than 24 hours removed from Wrestlemania 4 and the international women's wrestling world has been shaken to its core by the events that took place last night! The eponymous group managed by the mysterious Khan...
Heenan:

INTERFERED in a title match!
Mooney:

*sigh* Fans, as you can hear, we are about to be joi...
*The Brain walks into camera view*
Heenan:

You're about to SHUT UP and let me talk, is what you're about to do!
Mooney:

I understood we had slotted this time to speak to Sasha B..
Heenan:

Didn't you hear me, humanoid? Who let this guy handle a microphone?
Mooney:

Now, Mr. Heenan, there's no need..
Heenan:

SHUT UP, SCHIAVONE! THE BOSS is too busy to be bothered answering your stupid questions. No, I'm here to put this second-rate Mola Ram on notice on behalf of the Syndicate! Did you watch what happened last night?
Mooney:

Of course I..
Heenan:

It was a rhetorical question, Schiavone, OF COURSE you saw! Try to keep up, will ya? I'll tell you what you saw... you saw incompetent officiating and ineffective security measures, no thanks to the non-existent oversight of Antonio Banks! Why didn't security storm the ring the second an invading force showed up? You have the Women's title match end in a no contest, you have the tag titles split up between a fop and a Neanderthal... IF they were even on hand... but they were stolen AGAIN by a couple of spot-monkey ham and eggers!

Now, this sort of "crash TV sports entertainment" may fly with those OTHER companies... but this is the Wrestling Legends Federation! And the powers that be are NOT pleased!
Mooney:

So, I take it you've been sent to make an announcement?
Heenan:

Take it anyway you want, but keep it down and let me do my job! In regards to the WLF Women's Division, the Syndicate is NOT taking this K.H.A.N. situation sitting down! So if Mola Ram thinks that he can have Greta
Mooney:

Alpha?
Heenan:

WHATEVER - interfere in the match again, he better think again!
Mooney:

What exactly does that mean??
Heenan:

It means...
*The Brain is cut off by another voice, as Sasha Banks walks into view*
Sasha:

It MEANS that assurances have been made... and measures have been taken.
Mooney:

Well, that's cryptic!
Heenan:

It means the Syndicate is protecting THE BOSS, humanoid! Where do they find these people?
Mooney:

The question remains, Miss Banks, can you trust your teammates? What's your strategy going into a match where the competitors have a distinct weight advantage over you?
Sasha:

A lesser competitor... a "Diva"... would shrink at the challenge. Have you seen Nasty Girl anywhere? Of course not. As far as THE BOSS is concerned, this changes nothing... it's a temporary minor setback
Mooney:

Minor? Surely...
Sasha:

Judging opponents on size is for "entertainers" with no talent. Are you sure you don't work for the OTHER guys? If you had ever wrestled, then you'd know that size means nothing inside that ring. I don't care how big and bad these women are, THE BOSS welcomes the competition. They're an obstacle on the road to the Women's title... and they'll be taken care of.
Mooney:

And as far as tonight?
Sasha:

Mickie James, THE BOSS is not here to earn anyone's trust. Pull your weight or get out of the way. I don't care if you assemble a band of "Divas" or not. And Nasty Girl? You've never been a wrestler. You're an annoyance, at best. You ARE the weakest link! You are a liability, and as far as THE BOSS is concerned? Stay home. Drink your Pepsi Max. Eat Bon Bons. That's more your "thing," anyway.

With or without those two, one thing is certain: further incursions will be dealt with. And at the end of the match, it'll be THE BOSS who has her arm raised in victory!
Mooney:

A very determined Sasha Banks headed out to the ring! Back to you, ladies!
Renee:

Thank you, Sean!
Sunny:

Don't you mean Tony?
Renee:

Knock it off, Sun!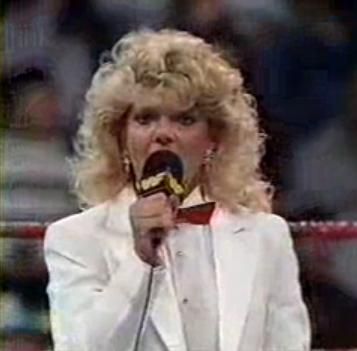 McGuirk:
AND HER PARTNERS! INTRODUCING FIRST
McGuirk:
From Boston, Massachusetts, she is THE BOSS.... SASHA BANKS!
Sunny:

Here she comes! You'd almost have to admire her... if she wasn't suicidal!
Renee:

Sasha's not backing down from K.H.A.N., and I say good on her! Wrestling is about ability, not size, Sunny.
Sunny:

So you're telling me size NEVER matters?
Renee:

I'm saying it's not a forgone conclusion.
Sunny:

Now I'm curious... the Syndicate is watching her back... what exactly does that mean?
Renee:

I guess we'll have to wait and see. Oooh, and look at this now!
Renee:

THE BOSS completely dismissing the opposing team!
Sunny:

That must be SOME insurance policy! She's gonna need it! Bull and her pals do NOT look pleased!
---

06-02-2015, 02:31 PM
Post: #5
Outsider111


Wrestlemania Main Eventer.


Posts: 2,483
Joined: Jul 2011
Reputation: 3
Status: Offline
3x3: Nasty, Sasha & Mickie vs KHAN
You are not allowed to view links.
Register
or
Login
to view.
The theme for the Beautiful People finally blasts over the arena speakers. The Beautiful People have kept the wrestlers waiting for a good couple of minutes now. All eyes turn to the top of the ramp to see The Beautiful People make there way down.

The camera and all eyes are zoomed onto the ramp for the Beautiful People. The crowd begin to BOO as they realize that no blondes are coming out. The other wrestlers begin to wonder what has happened to The Beautiful People or at least the leggy blonde, Nasty Girl. They then get there answer.

The Beautiful People come through the crowd of all those ugly people. The Beautiful People Bull and Kharma from behind. The three blondes stun the two bigger girls with axe hammers from behind. Bull and Kharma stagger forward but are not exactly hurt from the attack.

Angelina and Velvet attack Kharma with fists to the face. Kharma takes a double fist which doesn't faze her. Kharma shoves her two palms into the faces of Angelina and Velvet pushing them both away with one powerful push. Velvet and Angelina are sent sprawling to the ground.

Nasty Girl has taken Bull Nakano down to one knee with a couple of kicks to her legs. Nasty Girl now tries to scratch the face of Bull Nakano but Nasty Girl is grabbed from behind and slung to the ground by Kharma. Bull Nakano gets back to her feet and the two face The Beautiful People who have also gotten to there feet.

Sunny: Bull Nakano and Kharma were able to beat them easily. Havoc didn't even need to get involved. Sasha and Mickie didn't get involved either.
Renee: It isn't finished it appears as The Beautiful People are attacking Bull and Kharma again.
---
06-03-2015, 04:03 AM
Post: #6
Gordon Gekko


Hall of Famer


Posts: 4,663
Joined: Apr 2011
Reputation: 6
Status: Offline
3x3: Nasty, Sasha & Mickie vs KHAN
Amidst the chaos to signal the beginning of the match, the PlayaTron suddenly flashes with the entrance video of none other than the reigning WLF Women's Champion herself, Paige!
Sunny:

What does she want? What is she doing out here?
Renee Young:

Well, she has just as much at stake as do any of these divas in the ring. More in fact given that she's the champion.
Sunny:

The only reason why she's still champion is thanks to KHAN.
Renee Young:

You can't seriously be suggesting that Paige is associated with these monsters, do you?
Sunny:

I didn't say that; you did. Maybe you should ask her that.
Renee Young:

I wouldn't have to. She was a victim of the assault too, remember?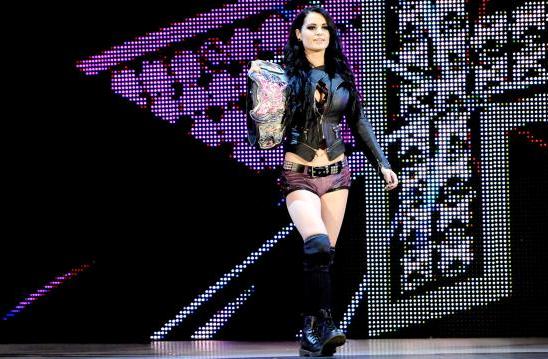 Crowd:
PAIGE!!! PAIGE!!! PAIGE!!!
The anti-diva makes her way down the ramp to a rousing ovation from the capacity audience in the Tri Cities Coliseum. Paige circles the ring, making sure she gets the attention of all six competitors, before making her way to the announce table, joining Sunny and Renee Young for color commentary.
Sunny:

So to what do we owe this pleasure?
Paige:

Oh, nothing. I'll be honest, in the final moments of that fatal four way at WrestleMania, I saw this flash come over me for a second there and it was lights out for me. When I regained consciousness, the match was already over and somehow I was still champion. It wasn't until the next morning, late morning actually, when I saw the replay on video that I knew what had happened.
Renee Young:

Would you care to summarize your first-hand experience with this new all-female faction?
Paige:

I thought I just did. I was totally knocked out, Renee. I don't think that's ever happened to me before. I hate to say this, but… uh, these girls? KHAN is it? They could be trouble. So I'm out here to get a close up view of what they're all about, taking notes and hopefully I'll find some chinks in the armor.
---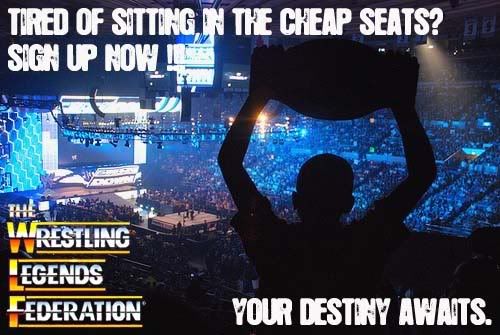 06-03-2015, 08:47 AM
Post: #7
kevin7ee


Global Moderator


Posts: 4,619
Joined: Mar 2006
Reputation: 12
Status: Online
3x3: Nasty, Sasha & Mickie vs KHAN
Referee Rita Marie holds up the match, insisting that Angelina Love and Velvet Sky leave the ringside area before she would allow the match to be resumed.
Khan:

We really do not mind if those pretty ladies want to play. We like to play games too.
Sunny:

I really don't see what the problem is. This is just Rita wanting to flex what little authority she has.
Renee Young:

Granted, Beautiful People do not belong in this match. They're not scheduled to be here. Heck, I'm not even sure whether they're contracted to the WLF!
Sunny:

I can sympathize with the girls; they need to be around to make sure nothing happens to Nasty Girl. You saw what KHAN did at WrestleMania.
Renee Young:

I did. What makes them think they can stop KHAN if four of our top divas couldn't?
Paige:

To be fair, at WrestleMania, they did have the element of surprise to their advantage. And the four of us have pretty much beat each other silly by the time they decided to show up.
Renee Young:

Well, Angelina Love and Velvet Sky are being escorted away from the ringside area as we speak.
Sunny:

So why is it that Khan is allowed to remain then? This isn't fair.
Renee Young:

Erm... maybe it's because he has a proper manager's license?
Renee Young:

Nasty Girl is evidently not pleased about her friends being banished from ringside.
Sunny:

Wouldn't you be too if you were in her shoes?
Renee Young:

I guess. But the referee has made her decision. And in this case, I'm inclined to agree with her. Had Beautiful People not attack any members of KHAN, then maybe... maybe they would've been allowed to stay.
Paige:

Too late for that.
Renee Young:

Nasty Girl is still trying to argue her case with Rita; I really don't see how that's gonna help her cause.
Sunny:

If I were her, I'd be more concerned with who is standing behind her.
Renee Young:

I don't think Nasty Girl realizes that the referee has already called for the bell to resume the match.
Bull Nakano pounces on the distracted Nasty Girl from behind, clobbering Pepsi Max's brand ambassador with a huge haymaker to the back of the skull.
Renee Young:

Not a good way to start off against KHAN.
Sunny:

Even when I was managing her, Nakano never really liked Nasty Girl for some odd reason.
Renee Young:

Hmmm... perhaps she represents the type of diva that Nakano really couldn't care much for.
Sunny:

Beautiful?
Renee Young:

Haven't you heard the saying "beauty is skin deep"?
Sunny:

That's what ugly people say.
Nakano straddles Nasty Girl in the corner and repeatedly smashes her with a series of clotheslines across the chest area. Nasty Girl stumbles out of the corner into Nakano's waiting arms as the female mastodon lifts her up in position for a powerslam.

Sasha Banks suddenly comes raining down on Nakano's parade with a missile dropkick off the top turnbuckle, the impact causing Nasty Girl to crash right on top of the joshi wrestler for a pinfall attempt.
ONE...
TWO...
NAKANO KICKS OUT WITH AUTHORITY!!!
Paige:

You're not gonna get her that easily.
Sunny:

It's gonna make matters worse for them. That has only raised the ire of Bull Nakano and her teammates.
Renee Young:

In that instant, Mickie James reaches over the ropes and tags herself in.
Sunny:

Well, nobody has ever mistaken her brains to be her biggest asset.
Renee Young:

Mickie ducks under a clothesline from Nakano and she comes back on the rebound with a sit-out rear mat slam!
User(s) browsing this thread: 1 Guest(s)